Legal things you need to do before You Sell Your House
Legal things you need to do before You Sell Your House
by HOME ONLINE
on 06/28/2017
at 8:03 AM
1 Comments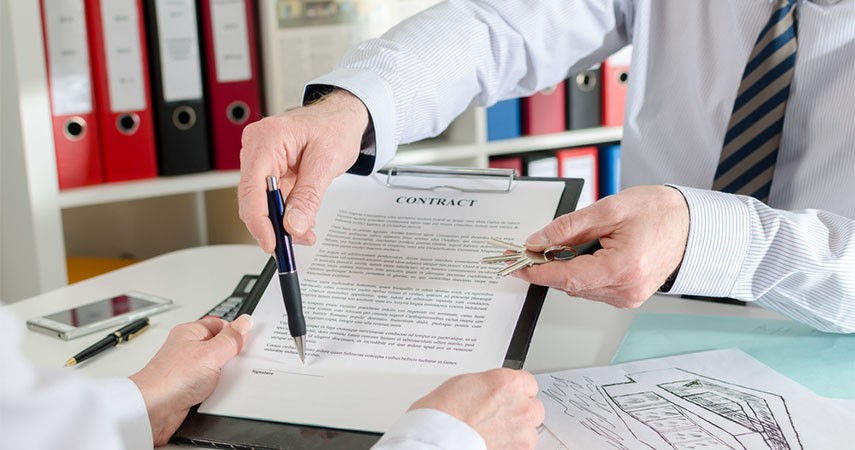 Selling a property is as difficult as buying a new one. Finding the right buyer can be a difficult thing, but making sure that the sale deed is done properly with all the documentation required is also a crucial task. All the tasks have to be taken with extreme caution to avoid any mistake which can cost you a lot in future.
We discuss all the things you need to keep in mind before selling your property:
1. Careful evaluation:
The first and the foremost step is to evaluate the net worth of your property. The pricing that you quote should depend on the locality, condition of the property, etc. If your quote the price too high there are chances that there will be not enough buyers interested in the property.  
2. Find the desirable buyer:
Finding the right buyer can be a difficult task. Make sure you check the credentials of the buyer, his background, his financial ability before you go further with the deal.
 
3. Talk with the governing body:
After you have made sure that the buyer is genuine, the next step is to talk with the governing body of the society. They will be giving out a no objection certificate that will help in
selling your property
.  
4. Legal documentation:
Now the seller can fix an appointment with the sub registrar for the buying and selling of the property. Both the buyer and the seller has to be present in the office of the sub registrar for the same.
There are some important documents that must be present at the time of sale and purchase deed:
Allotment letter:
This letter specifies the original deed of the seller that he purchased from the society or the authority.  
Previous sale deeds:
All the previous sale deeds from the owners are compulsory for the seller to show at the time of the sale. It should have the original sale and registration receipt. The sale deed helps in tracing the titles of past owners. The properties with clear past titles cost higher than the one with unclear titles. The seller needs to register the original deed and submit a copy of the same to the sub registrar. Submitting a copy will help in tracing the past owner if in case any document is missing in future.  
Sanctioned plan:
The seller needs to produce the copy of plan approved by the local municipal body.  
Encumbrance certificate:
The seller should make sure that the property he wants to sell has correct and clear titles. Any mistake in the same can lead to a legal trouble in future.  
Sale agreement:
After all the necessary documents have been produced, the seller and buyer can enter into an agreed upon agreement. With the agreement as the blueprint, a sale deed is drawn. The sale agreement proceeds to a sale deed on a non judicial paper.