How can you cut the cost after the EMI for home loan starts?
How can you cut the cost after the EMI for home loan starts?
by HOME ONLINE
on 08/09/2017
at 11:54 AM
No Comments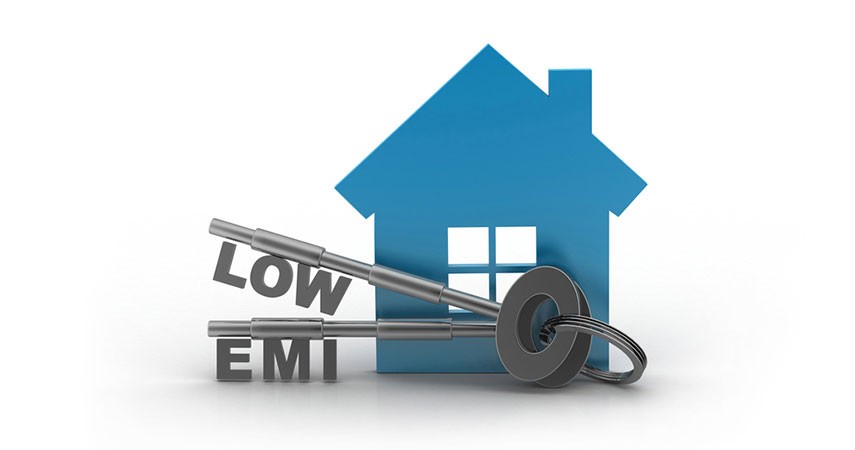 When you
buy a house
, you pay an extensive amount to fulfil your dream. The heavy monthly EMIs may lead to doing cost cutting to fulfil a decent financial balance. The EMI you pay is generally double the amount you pay as rent. Even though you and your spouse are paying the EMI, it is not enough to keep the financial situation of the household in a good structure.
There are few areas where you can do cost cutting to make sure your financial status doesn't imbalances:
A substantial amount of money goes towards buying fuel for your automobile. The best and the easiest way to save money are to reduce your dependence on a personal vehicle. Using public transport will help you in reach the destination in reduced amount. The government is making efforts that the country is connected by roads and railways. Using public transport is the most cost efficient way of commuting.
Reduce the number of times you socialize. Meeting friends and colleagues for dinners every weekend in a restraint or a hotel can cost you severely. For example, if you go out to have dinner with your friends 5 times a month, and the average cost for a dinner is Rs 2000, then you are paying Rs 10000 every month for dinners. Reducing these meets can help in saving you a considerable amount of money.
Try paying all your bills and loans on time. Delay in them can cost you a penalty. Save yourself from the penalties. 
Owning a luxury comes with a price. Your spa dates and regular outing must be reduced. This can help you save a lot of money.
When you go for retail shopping make sure you stick to the list. Don't try to get overwhelmed by the stuff that you don't need now. Retail therapy is a form of coping up with the situations surrounding us. Don't just go overboard with it. Spend sparingly.
Most of us want to spend the vacation with their friends in an exotic place or in mountains. These vacations can be expensive. There's time for everything. Try to avoid the thoughts of spending the vacation with your friends. a small get away can help you as well.
A lot of expenditure goes in paying phone and internet bills. Try using the public internet services as much as you can, so you can avoid the use of the personal internet.