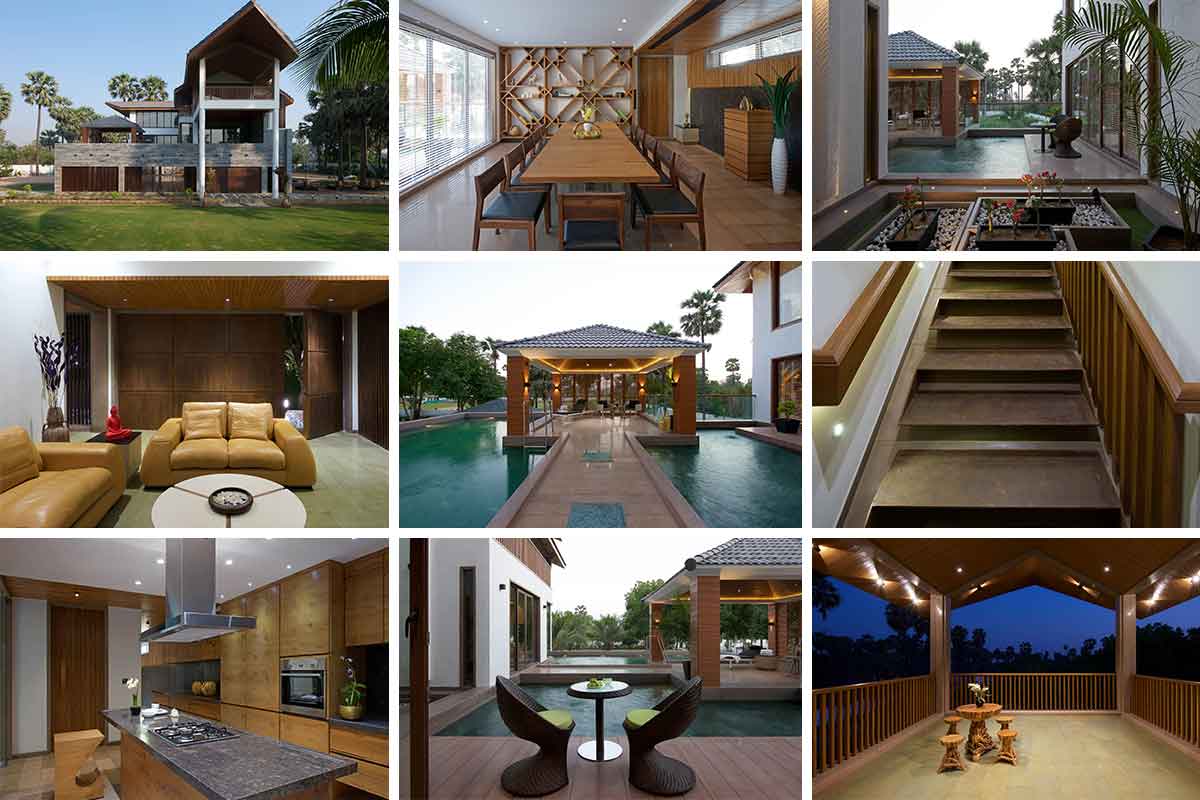 Anchor: Relin Hedly
Photographs: Ira Gosalia I Photographix; courtesy Bheru Jangid
Bheru Jangid, chief architect of B.design24 Studio, has created a pool-side luxury resort in Surat by converting a large three acre plot of agricultural land into a tropical escape for its owners. In accordance with the client's brief -- who was fond of holidaying in tropical countries -- the architect designed a three-storeyed luxurious private resort, whose swimming pool and gabled design roof are main references to its tropical inspiration.
1.  The three-storey resort has a pool and gabled roof, which is identical to the tropical resorts overseas.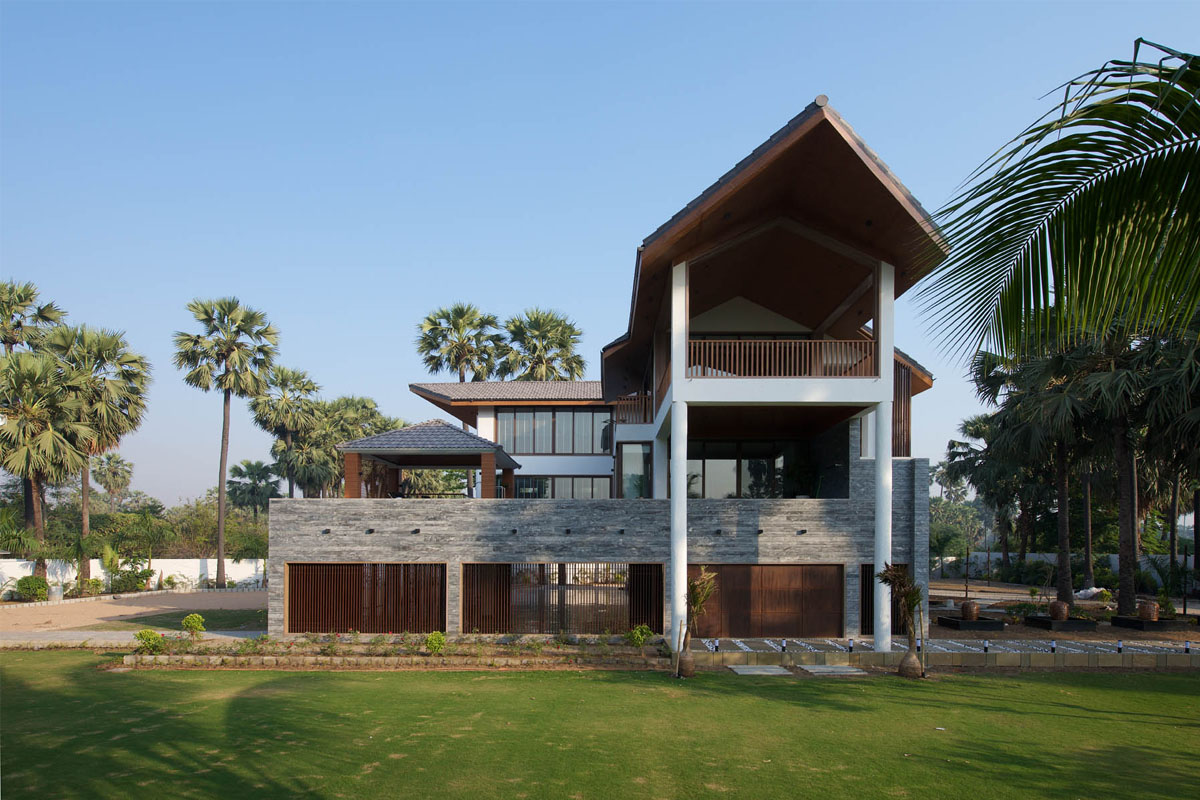 2. Here, the path from the dining area towards the kitchen is highlighted with cabinets made of teakwood. The unique design was custom-made for this area.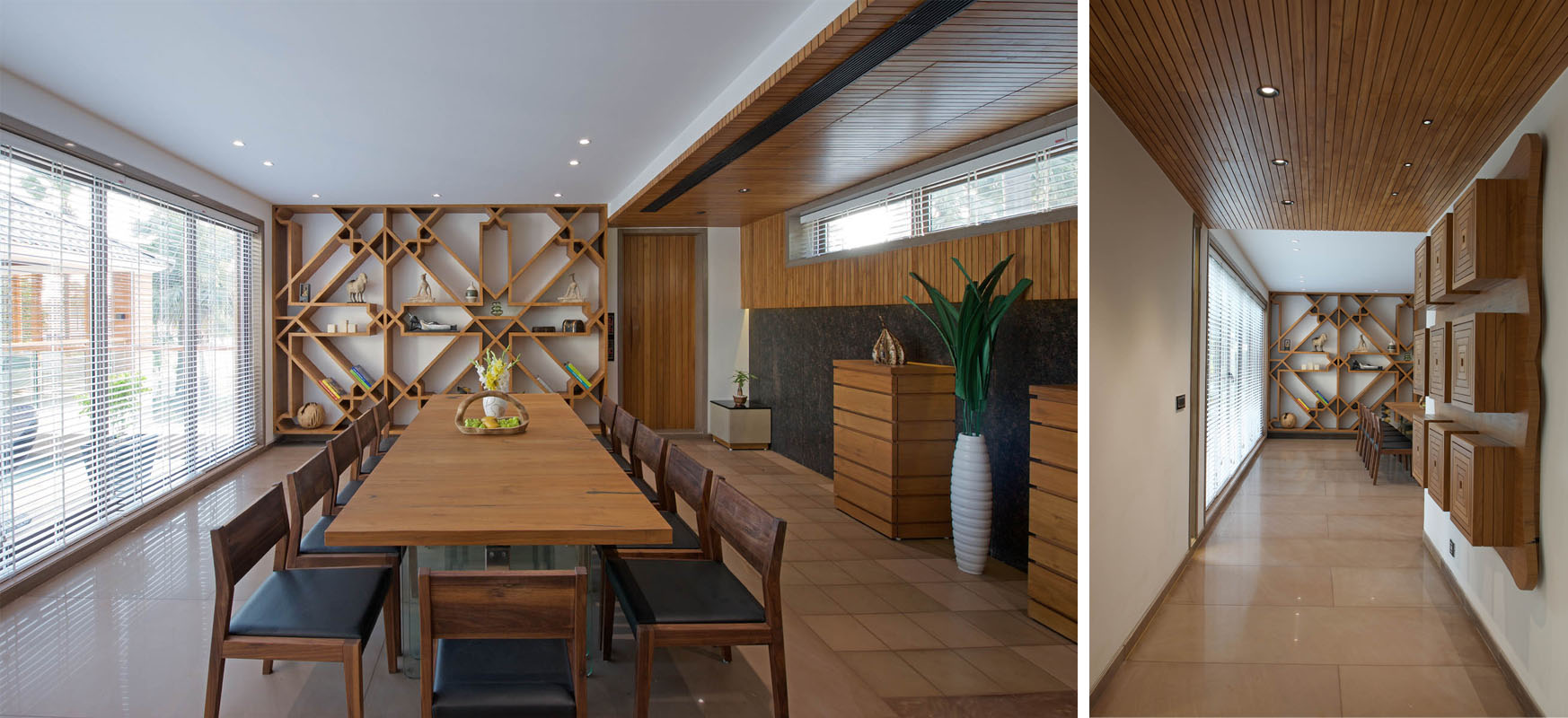 3.  Surrounded by beautiful palm trees, the pool, which is an integral feature of the resort, can be observed from different angles of the resort.



4. The leather couch for the entrance area was custom made for visitors.


5.   (Left) All the three levels of the resort are accessible by a single flight of stairs. Each stair resembles the shape of a drawer.  (Right) The master bedroom is on the top storey of the resort. The main highlight here is the high vault ceiling. A recliner with reading light at one corner and poster bed at the centre makes the room look cosy and warm.


6.  As the kitchen area was long and narrow, the island kitchen layout was opted wherein the kitchen activities can take place in the centre and the storage is restricted to the sides.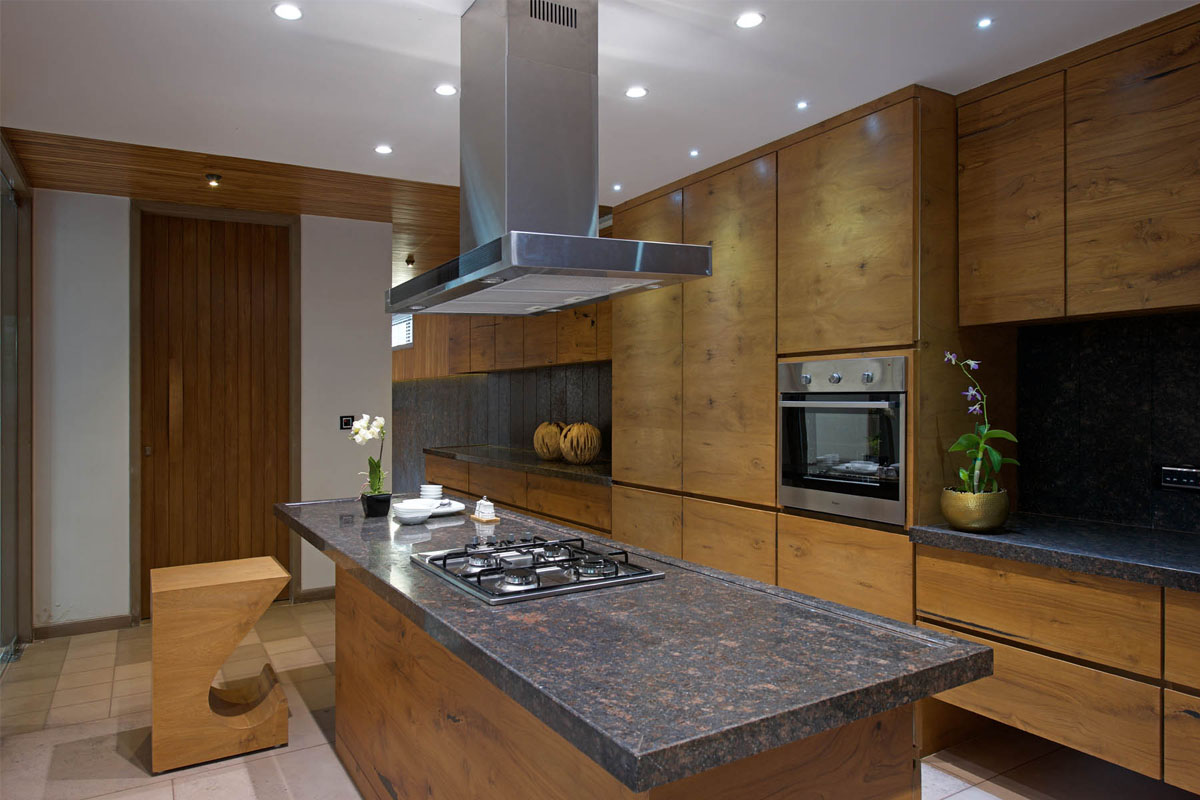 7.   The second bedroom is made spacious with a large balcony to enjoy the external climate. Here, the large roof protects the inhabitants from the sunlight.



8.  To enjoy the pool-side environment from the living room, a sitting area is provided close to it.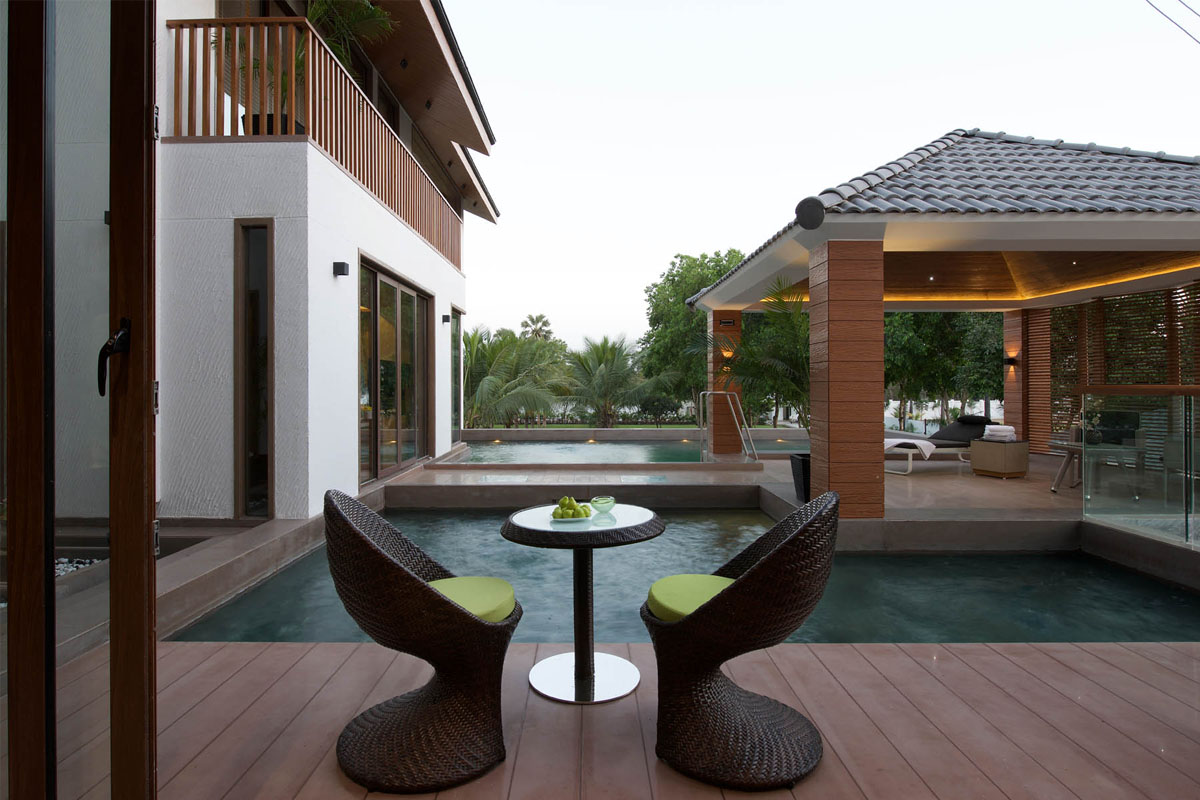 9. Black marble from Rajasthan was sourced for the bathroom area. Attached to the master bedroom, the powder room features basins fixed to the marble platform.