Vastu & Feng Shui 9 easy-on-the-pocket renovations to boost flagging energies at home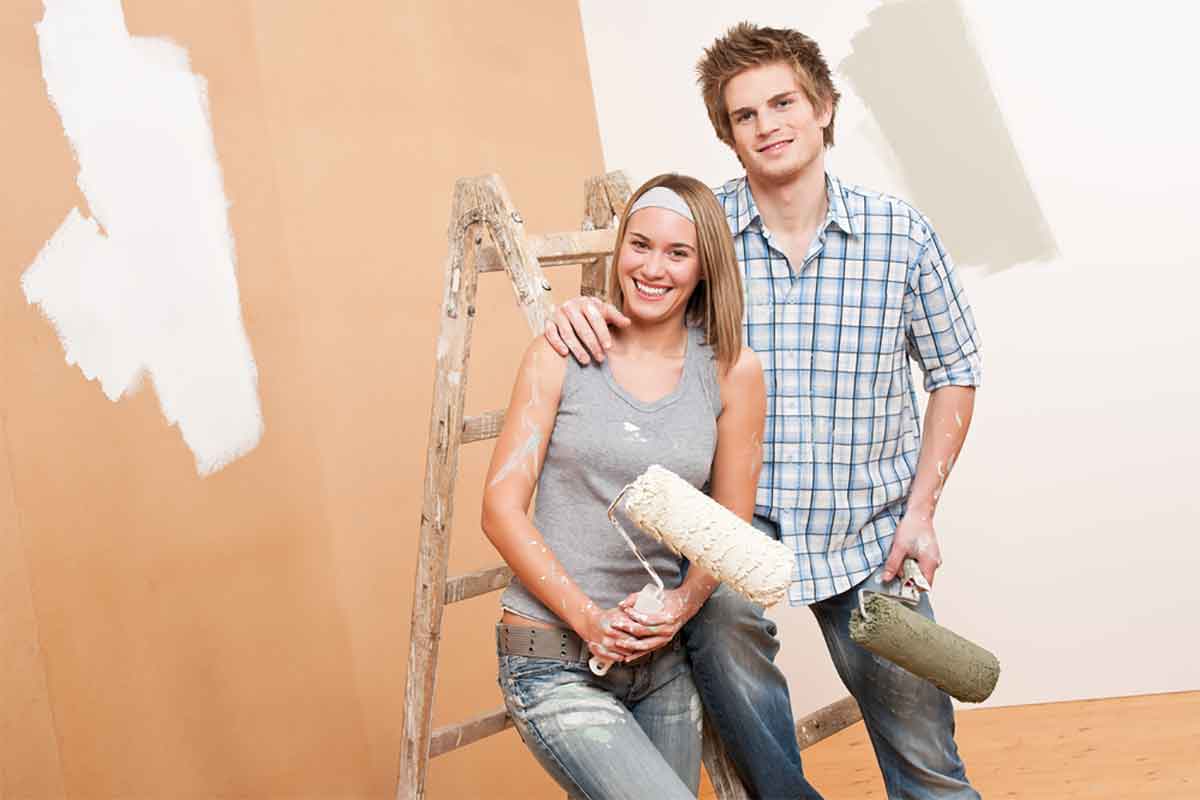 Text: Rashi Gaur
Photograph: Shutterstock
Vastu and feng shui consultant Rashi Gaur gives us a few out-of-the-box ideas, a bit of creativity and a few changes to renovate your homes within a budget -- and give flagging energies a boost.
Look around with a keen eye. Check for cracks on the walls, seepage and leekage. This is the first thing that you need to fix. A fresh coat of paint can totally rejuvenate your space and bring you sudden bursts of good luck and good energies.

If the house doesn't need painting, one of the easiest ways to change the look is to create feature walls. Choose a wall in your living space like your bedroom or drawing room or both and paint it in a contrasting tone. Use your creativity. If you don't want to get into the painting rut, another way to bring about a change is to use wallpaper once a feature wall has been identified.

If the flooring is dark, go for lighter colours on the wall. A balance of yin (negative) and yang (positive) is important to bring a balance in the house.

One of the easiest ways to remodel the house is to change the lights. The right kind of lights can uplift the mood and bring about a change in the environment of the house. Identify your space and see what it is used for. A room for relaxing, a family room, dining room will benefit with soft warm lighting. It will automatically make family members more mellow and happier. Bright white lights are perhaps alright for children to study in but probably not suitable in the family room. Mood lighting can be created by simply adding a regulator on the switch board.

Add mirrors to open out your space. Go for a frame with an antique look or choose from the more contemporary ones if that is your style. Concealed lights at the edge of the mirror are another way to change the look of the house.

Change the seating order. Moving around furniture is a great way to get the stagnant energies moving. Add a new chair or change the upholstery of an old one to something different. If the colour tones are too basic around the house, add bright floral upholstery to a single piece.

Although it is not important to always get new furniture, you can refurbish the old one. For instance, get a new headrest for your bed or add a marble top to your old coffee table.

Do away with old curtains and get new ones or replace it with blinds. This can help bring a shift in the energy levels.

Change the paintings on the wall, the frames and the artefacts every once in a while. This is also a great way to bring fresh energies into the house.