Home Appliances 6 useful tips to help you select the right iron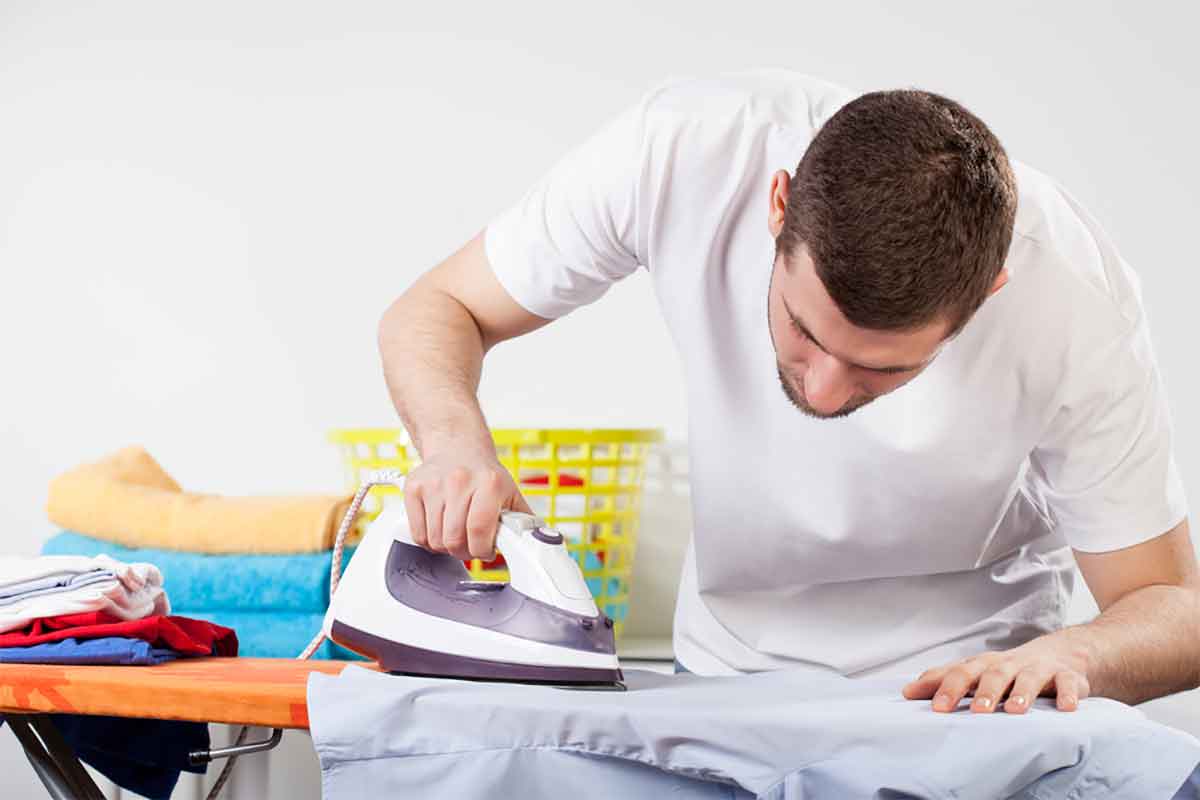 Anchor:Relin Hedly
Photograph: Shutterstock
Do you iron crumpled clothes on a daily basis and not happy with the results? Gulbahar Taurani, Director Domestic Appliances, Philips Personal Health, lists things to keep in mind before you choose an iron.
If you intend to purchase a steam iron, enquire about the continuous 'steam output' feature. The higher the steam output, the better it is because steam is what opens up the creases and helps in ironing clothes more effectively.

To deal with difficult creases, look if a steam boost option is available. This helps produce a gush of steam on a specific spot and helps open up the crease easily.

A very important point to be kept in mind is to purchase and use only BIS (Bureau of Indian Standards) and ISI (Indian Standards Institution) certified iron. This is especially important for dry irons where the soleplates are sometimes too thin and can result in burning of your clothes.

Avoid using the steam function on low temperatures because this sometimes leads to the steam iron dispensing water instead of steam, thereby leaving a stain on your clothes. Choose an iron with drip-stop technology if possible. This stops the iron from dispensing water even at low temperatures.

If you are not used to ironing very often or have trouble identifying fabrics, look for an iron with optimal temperature technology that automatically identifies the fabric and adjusts the temperature accordingly. It helps especially when ironing clothes that include different fabrics on the same piece of clothing.

Ideally, buy an iron with an automatic shut-off mode. This helps if you accidentally forget to switch the iron off. This feature will switch off the iron automatically after a prescribed duration.
Philips PerfectCare Aqua Pressurised Steam Generator GC8635/02
Philips PerfectCare Aqua Pressurised Steam Generator GC8635/02 prevents burning of clothes and gives perfect ironing. With OptimalTemp and 2.2L fully visible water tank, it helps you iron any garment from silk to linen, cotton to cashmere in any order, without having to adjust the setting. The PerfectCare iron delivers fast results without the risk of burn or shine for all your garments.

Incorporating the perfect combination of steam and temperature, the iron is easy to use. The product has been tested and approved by independent textile experts. For fast ironing, the product has up to 5 bars of steam pressure, ensuring long hours ironing without the need to refill the water tank. This iron is light in weight and easy to carry. With hassle free and effective anti-scale system, the iron uses new SteamGlide soleplate (Philips premium soleplate). Priced at 23,495 INR, the product has safety auto-off function and is sustainable as it helps in 20% energy saving.