Exteriors 6 factors to consider before setting up an outdoor shower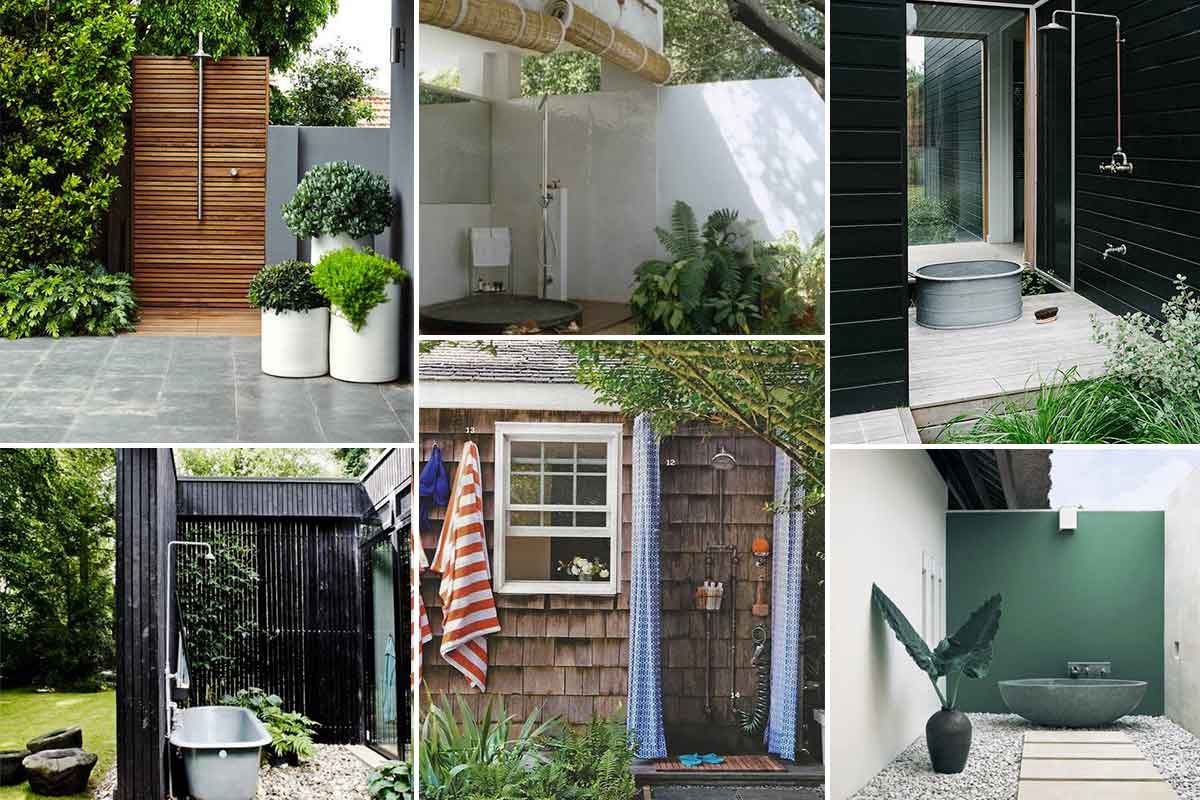 Text: Onal Kothari
Photographs: Pinterest
Home is where the heart is and everyone strives to make this a happy space. With time, several changes were incorporated to it. Outdoor cooking, home theatres, relax hangings and some took a step forward with shower outdoors. Architect Onal Kothari lists a few things worth noticing before installing your outdoor shower.

​
Luxury or utility: Firstly, understand your requirements. Do you need one to rinse off pool water after a swim or to experience a luxury bath treatment within your space? Once this is determined, you can choose the shower style accordingly. This factor will define the design of the whole outdoor space.
Connected or detached: For an extreme shower enthusiast, the shower need not necessarily be connected to the home. It can be relocated, surrounding the landscapes at its best or can be defined as a standalone architectural element stepping down the hill of your farm house or simply a shell connected to the room nearby.
Plumbing: Your outdoor shower station will need a great plumbing consultancy, irrespective of whether it is a simple outdoor enclosure or a large ornamental outdoor space. Ensure that the water quality is good. Good plumbing system ensures you that the water is safe.
Drainage: Drainage is a very important factor to be considered for outdoor shower installation. Make sure that your design justifies with the building codes of the local body.
Fixtures: If you live in cold regions, it is essential to drain the water from pipes before it freezes. Check whether the bath fixtures work well according to the microclimatic requirements. Do a survey about the products available in the market and invest accordingly.
Think mobile: Outdoor shower is not a new concept in building designs anymore. Many companies now offer a ready to go shower kits, which make sense if you love beach baths. Depending on your budget, this could be an option.