Home Appliances 5 important things to consider before you purchase a ceiling fan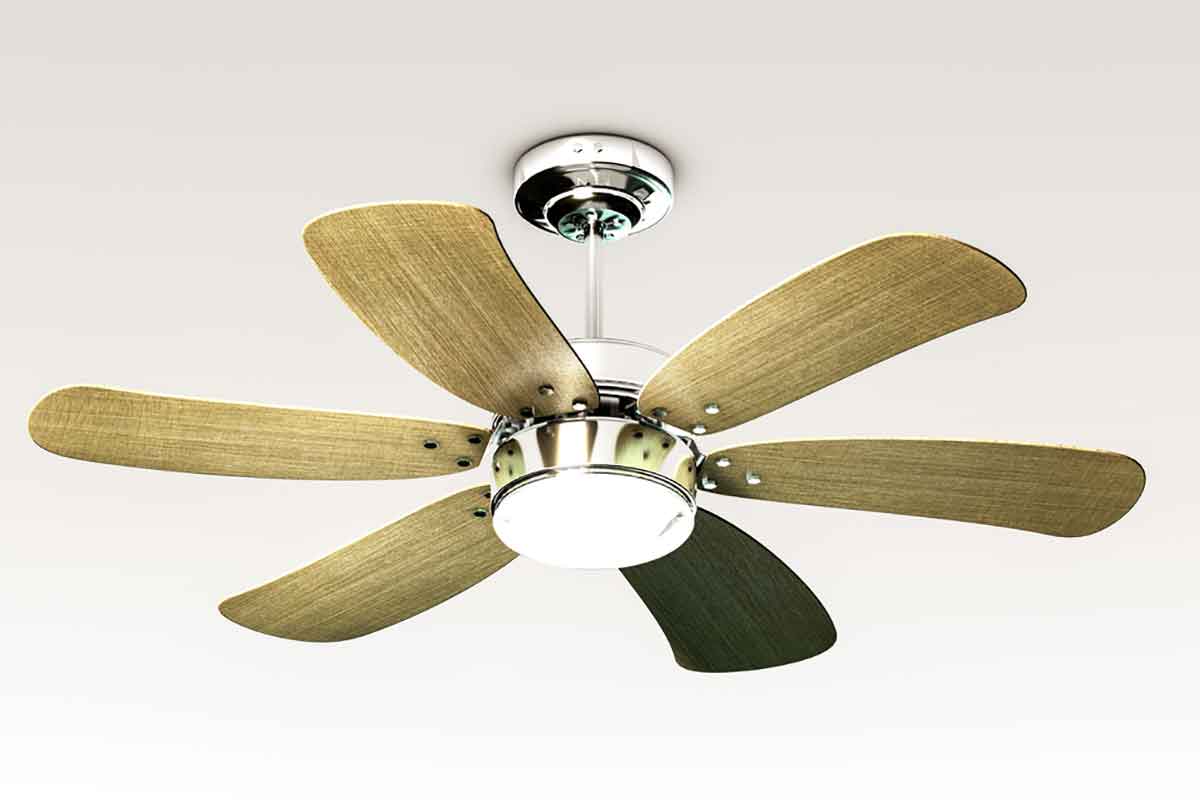 Anchor: Relin Hedly
Photograph: Shutterstock
The category of ceiling fans has evolved a lot in the last 8 to 10 years. It has come a long way from being judged merely on price and reliability to attracting innovation and aesthetics. The average selling price of fans has been on the rise, indicative of growing importance of fans as a vital component of home decor. Amit Sethi, Vice President & Country Head - Marketing (Consumer Products Group), Bajaj Electricals Limited, lists things to be considered before you purchase a fan.
1. Size: The air delivered by a ceiling fan is generally proportional to its sweep. Fans with higher sweep mean it can deliver more air, but the area of air spread determines its efficacy. Thus, it is necessary to select the right sweep of a ceiling fan for a given room size. Generally, a fan with a sweep of 1050mm is sufficient for small room (less than 10' x 10'). A bigger room (10' x 12' to 12' x 12') would require a fan with a sweep between 1200mm to 1400mm. A room bigger than 12' x 12' should ideally have at least 2 or more fans with suitable sweep size. In places with hot and arid weather, one can go for a higher sweep size.
2. Fan blade shape: You have an option to choose between the traditional shapes of blade which is found in most homes or you can go for new curved shape or wide shape blades as per the required aesthetics.
3. Finishing and paint technology: Bodies of most ceiling fans are powder-coated which is cost effective but limited to traditional colours. Metallic finishes offer far more as the paint colour is developed using pantone shades, which means you can choose from a very wide range of colours. Now you can also opt for fans with wooden finish to get a mix of modern and antique looks.
4. Features: Fans with shank-less body are becoming increasingly popular due to their modern, yet contemporary look. The blades are wrapped around a triangular shaped motor without a visible joint to give a unique look to your ceiling. Lights under fans have become a new trend. You can even install mood lights to your fans and transform the look of your living room.
5. Aesthetics: With rapid evolution in fans people are now shifting their criteria for decision making from functional to aesthetics. Theme-based fans are in trend: for example, fans with Disney characters such as Cinderella. This will be a great choice if you have kids at home.