Home Appliances 11 tips to master the electronic security game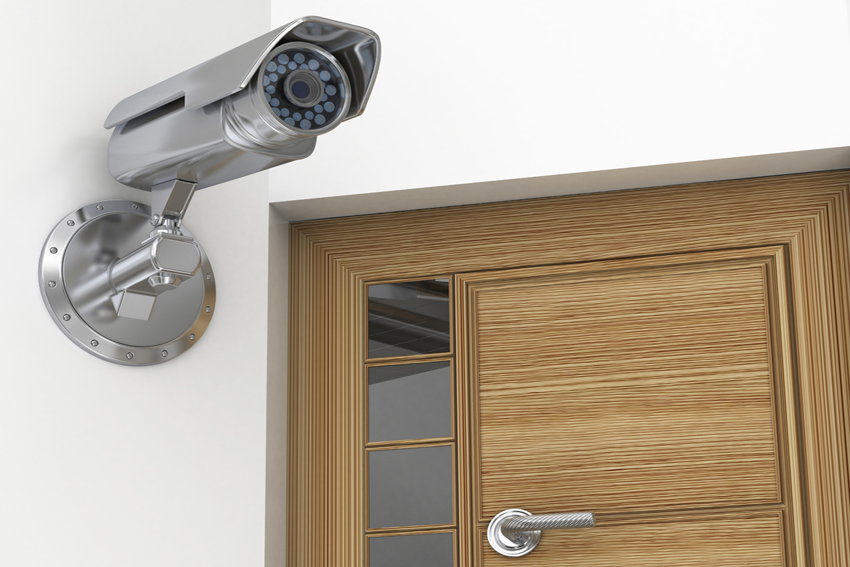 Text: Vishanka Gandhi
Photographs: courtesy iStock.com & Aditya Infotech
With today's news filled with break-ins, burglaries and worse, it's best to figure out some sort of strategy to secure your loved ones and property seriously. Manual security is fallible; there are enough instances of it having turned rogue. Russel Cherrian and Shirin Lokhande of Aditya Infotech Ltd, well known for security system brands pke CP Plus and Dahua, give us basic tips on how to stay on top of the game where electronic security is concerned.
1. Stay informed: Most builders and architects these days are consciously including automated security systems in their designs. So when purchasing a property in a new development, make sure you ask the builder about the home automation amenities that have been included.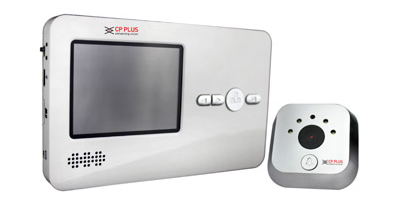 Door phones are a boon in an age of increasing crime
2. What does a security system include?: Automated security system for your home includes mainly CCTV cameras and video door phones. Anytime there is someone at the door, the CCTV will record all movement and you can immediately chat with the visitor before letting him in.
3. Step 2 is as important as step one. Your job is not done once you've smartened your home with automation systems. The next crucial step is to download the relevant applications on your phone and tablets, then configure it with your console using the internet so that you can avail the true benefit of operating it on the go. The system is now at your finger tips at all times, easily operated with the touch of a button.
4. Cost cutting: Within your house, all the automated devices work on radio frequency and they have a certain range on which they can be operated. Before going on a console-installing spree throughout your house (so you can access every device from anywhere), ask yourself if you really need to operate the kitchen exhaust from your puja room. Work out the range for each device and extend it by installing switches in different rooms.
5. Kitchen security: is as important as security from theft. Within the kitchen, automate all the electrical devices such as electrical burners, chimneys, fans and light switches, so you are in control of them at any given point from any given place. But that is not it; with sensors installed in your kitchen, they will immediately detect and intimate you about any form of gas leakage or flame leakage. The gas has a certain safe limit and the minute it exceeds that amount, it'll trigger the alarm.
6. Break that myth about CCTV: The biggest misconception regarding CCTVs is that people think it's a device to scare people off when it's actually a means of recording evidence. If there is a mishap, it's not enough to know that something has happened. It is necessary to identify the miscreant. And this is where CCTV comes into the picture.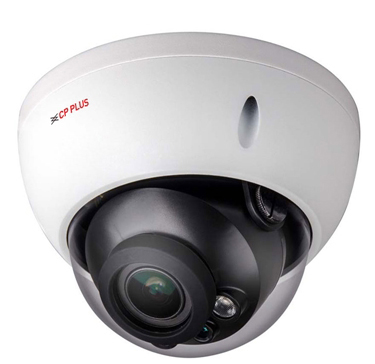 Dome cameras, an important part of a CCTV system, can be used to gather evidentiary material in the case of an eventuality. Full HD varieties yield better results.
7. Levels of security: Secure VIP and VVIP homes by incorporating multi-layered security. With tier 2 and tier 3 levels, you first verify the identity of the person claiming to have an apointment with you, through a video camera at the security cabin. Then you have the power to open the entrance lobby gate for him and finally perform a final check when he is right at your doorstep.
8. Make the right choice to avail the complete benefit of CCTV: To identify the felon , the quality of your footage is very important. Thus opt for CCTVs that have a high mega pixel or HD footage. These are also cost effective with a starting range at 3,000 INR. You can also go a step further and opt for the option where the camera will check pictures at regular intervals and immediately send them via the internet.
9. What happens when you're away?: By connecting the video door phone to your phone via the internet, you can see who's pressed the door bell while you're away and actually have a conversation with them. Talk about staying connected at all times!
10. Curb unwanted action right at the start: Install a door sensor at the entrance with information regarding what is a desirable and what is an undesirable action. During the hours that you're away, if there's anything strange happening outside your door, the sensor will detect that and trigger the alarm, intimating you about it.
11. Stay on top of the system: As a layman, you will not know if the CCTV is functioning well or if there are any technical snags. Make sure you get 'alerts' in the event of video loss and technical issues in the camera or the wiring. Set the timeframe for these alerts to daily, weekly, fortnightly or monthly alerts, so you know things are in order.