Home Appliances 10 tips to help you select the best water cooler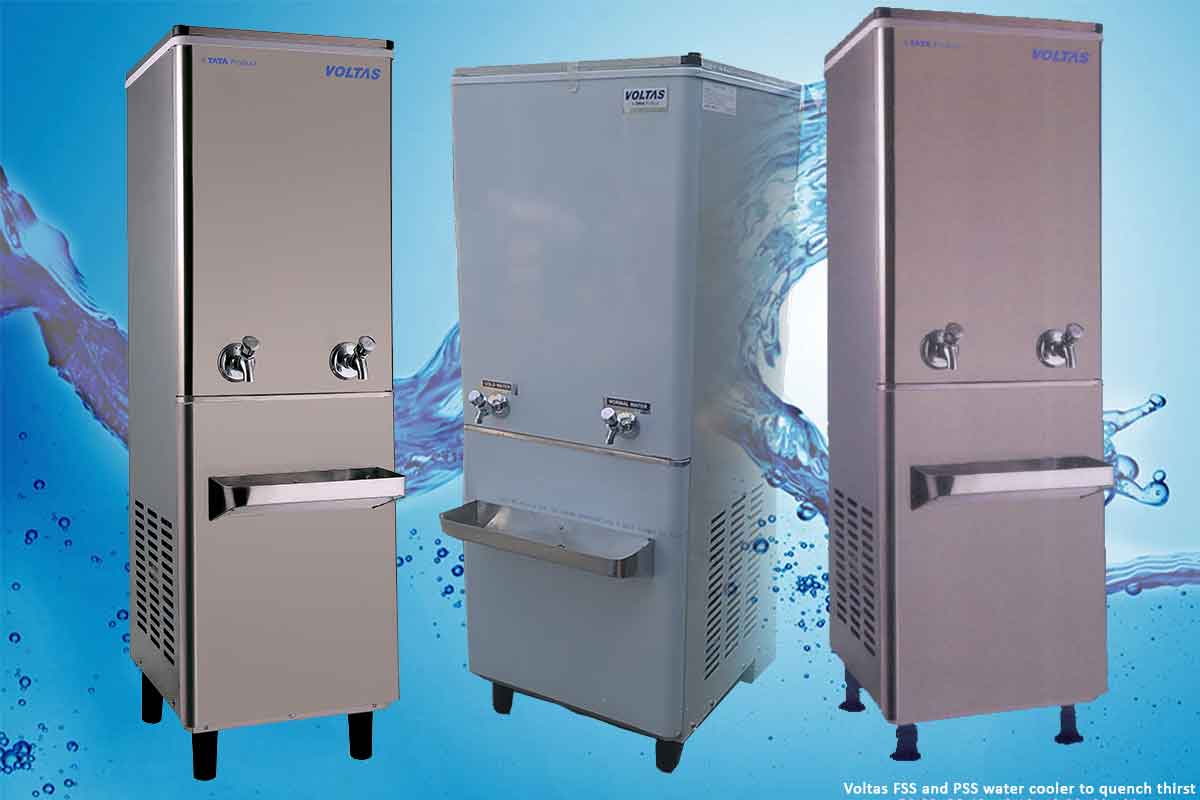 Anchor: Relin Hedly
Photographs: Voltas Limited
The convenience of a water cooler is undeniable. However, there are different factors to keep in mind before you select a water cooler. Amit Prakash, Sales Manager, Voltas Limited, lists things to keep in mind that will assist you in selecting the best option.
Location: The area that you reside is an important factor to be considered before you select a water cooler. If you reside in a coastal area, you should preferably opt for a water cooler with fully stainless steel (FSS) body as there are chances of rusting. Partially stainless steel (PSS) body is another option available. You can opt for this if you reside in areas with lesser humidity, i.e, dry climate.
Types: There are two types of water coolers available. One with RO or UV water purifier and other option is available with RO + UV.  These days' people generally prefer water cooler with RO + UV purifier. The quality of water will determine the requirement of purifier, i.e. UV or RO + UV. For example, if you get BMC water that contains tedious level of impurities then you will need a water cooler with purifier. 

If you need water purifier  inbuilt with the water cooler, the same can be purchased at an additional price.

Tap options: Water coolers are available with single and dual tap options. Single tap generally comes in water coolers with cooling capacity of 20 to 40 litres  per hour, and the water coolers with cooling capacity in the range of 60 to 150 litres per hour have double taps. Certain companies offer a third connection option called remote connection. If an extra person wants to use the product, this remote connection can be utilized.
Space: This is another factor to be considered. If you have less space for storage, opt for a water cooler that has less width and space saving design. Compact design water cooler can be fit in cramped spaces.
Temperature: Water coolers require 11 – 12 degree celsius to provide cool water. Once this temperature is reached, the system automatically switches off. Therefore ensure that your location has no power fluctuations for effective functioning of the water cooler.
Quality: The material (stainless steel) used for the body of the water cooler should be of the highest quality. Similarly the tap and the storage tank quality should not be compromised as it can lead to rusting and affect the health of an individual.
Features: The condenser fan motor should be of good quality or else it would produce loud noise in the cooler. See to it that the product has adjustable castor so that it is adjustable on uneven floors. The refrigerant for water coolers should be (CFC) chlorofluorocarbons free. This ensures there is no damage to the environment. The drainage tray should also be big in size to ensure that water drains faster, which can spoil the floor. Copper tubes at the side of the storage tank should also be of high quality. Confirm with the salesman regarding the quality and features of the product before you make the final decision.
Energy efficiency: The time taken to cool is another important factor. For high energy cooling capacity, check whether the product uses energy efficient compressor.
Power consumption: If your location faces power cut, ensure you have good PUF (Polyurethane Foam) insulation. This ensures that the cooling last for longer time depending on the ambient temperature.
Service: Ensure you purchase product from a reputed brand that has service centres you can get in touch with. Also, check for warranty. This will save you the hassle of searching for parts in case of any damage.